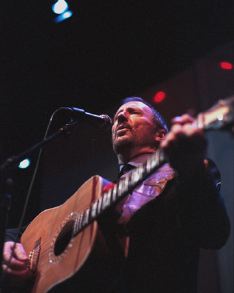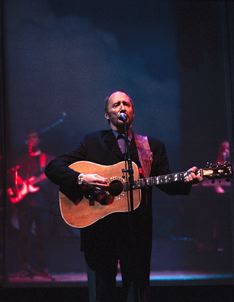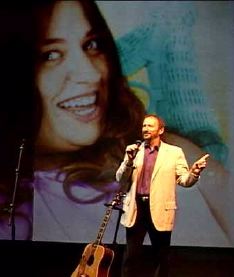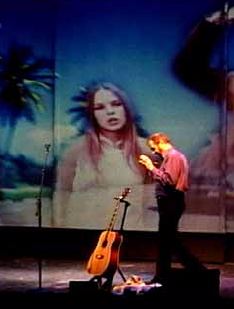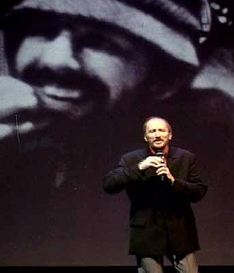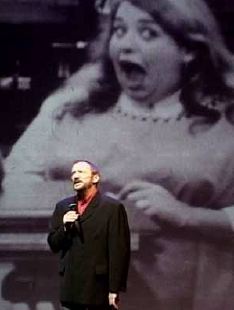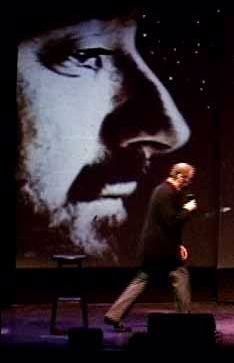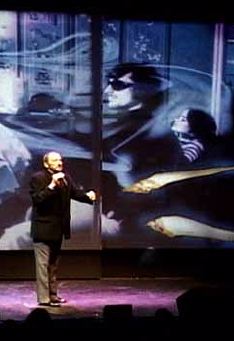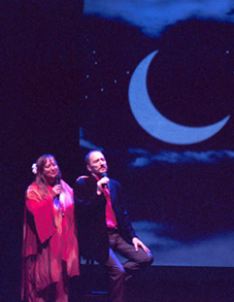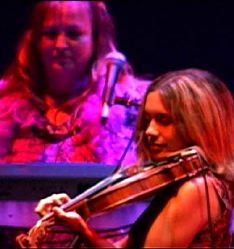 MACLEAN'S
Wryly delivered postcards from
the far-out edges of the 60's.
HALIFAX MAIL STAR
Stephen Pedersen

Denny Doherty isn't just a great pop singer, he's a born story-teller. Maybe it's the Irish on top of the Nova Scotian. But he spins a yarn that can bug your eyes out.
The sixties. It's an era that both attracts us and appalls us. We can't stop listening to all that great music, and maybe we gloss over the drugs, sex and alcohol that tinged the period with the trappings of nightmare and fantasy. But for those of us who lived through it, our pulses still pound when we recall the spirit of freedom and abandon that drove the period.
Doherty's auto-biographic ramble through the period as he reels out the fascinating story of The Mama and The Papas combines the event-hopping style of Forrest Gump with the psychedelic journalism of Tom Wolf's Electric Kool-Aid Acid Test. He spares nobody, least of all himself, in telling it like it was, for him, sharing with us his shame at the love affair between himself and Michelle Phillips, and his inability to return the passion Mama Cass Elliot felt for him, that contributed to the break-up of the group.
Doherty ferociously describes Papa John's addiction to anything you could trip on with brutal honesty, but does not overlook his own participation in the uninhibited consumption of 60's confectionery - LSD, pot, bennies, booze - the whole electric kool-aid candy store. At one time during his vertiginous fall from fame and fortune, Doherty says, he drank so much Crown Royal he could have made drapes out of those little purple bags. (What he doesn't tell us is that he hasn't touched a drop in 16 years). Like Gump, our Denny runs through a dizzying sequence of historic changes, reported from the heart of the 60's cyclone, in which he bumps into, not Gump's political superstars, but rock and folk's legends - John Lennon, Paul McCartney, Bob Dylan, David Crosby, Bill Graham - and tells us what it's like to follow Jimi Hendrix incinerating his guitar and most of the on-stage sound equipment at the closing of the first Monterey Pop Festival.
The narrative is paced with lively songs, mixing new ones by Doherty with Mamas and Papas oldies like California Dreamin', Straight Shooter, I Saw Her Again and Monday, Monday. The fact that John and Denny wrote songs together, often about the stress fractures tearing the group apart, adds to Dream A Little Dream another warped perspective of the time, tempered by compassion and the kind of love that's full of gray areas in which absolutes dissolve. One feels at the end of the show a sense of having been there, of having experienced the moods, the life-style, the good-times and the tragedies along with Denny, Cass, John and Michelle. As a result we will never listen to those tunes again in the same way.
This is a show that deserves to go far. I've seen nothing that can compare to it as a pipeline to the heart of the 60's experience.
680 NEWS RADIO/CHFI
Gloria Martin

Wistful looks, a pixie-like twinkle in his eye and a revealing laugh animate Denny Doherty's telling of the nearly true story of legendary music group, The Mamas and The Papas. Papa Denny spins an amusing musical yarn through the early 60's scene in New York and L.A. With a terrific band behind him, including Doris Mason who takes on the role of Mama Cass, Doherty tells his story alone - and in our high tech times, it's delightful to be totally engrossed in one man's words for two hours. Doherty seems inconsolable at the loss of his best friend and the heart and soul of the group, Cass Elliot, who died in '74 and this show is dedicated to the one he really loved. Dream A Little Dream is a must see for anybody who loves the music of The Mamas and The Papas. It's mesmerizing, insightful and entertaining and Denny Doherty is a masterful storyteller who spins his yarn with passion and humor.
NATIONAL POST
Gord McLaughlin

Denny Doherty is a riot to listen to, bringing equal authenticity to impersonations of a Newfoundland booking agent and Ed Sullivan zonked on painkillers. Each is hilarious, drawn from real life, and impossible to convey in print.
LAUNCH WEBZINE
Matthew Greenwald

Unlike cheesy stage productions such as Beatlemania, Dream A Little Dream is an elegant and truly organic document. It's one man's story of the crazy emotional ride he was on as a member of a group who had as wild a journey as anyone. From the beginnings of the group, through Doherty's brief romance with Michelle Phillips to his friendship with Cass Elliot - who was deeply in love with Doherty during the group's lifetime - to John Phillips' relentless perfectionism, Doherty tells the story as a true Irishman can, with humor, spirit, and pathos. His promise at the play's beginning, names will me named, mud will be slung is no idle threat. He is backed up by a tremendous group of Halifax-based musicians whom all sing and act as Doherty's orchestra, rather than an imitation Mamas & Papas.
THE GLOBE AND MAIL
Gayle MacDonald

(Doherty is) a natural performer, a consummate storyteller, and genetically programmed to dish out memories with a healthy dose of East Coast hyperbole.
THE DAILY NEWS
Ron Foley Macdonald

Sparkling with humor and studded with unforgettable anecdotes, Dream A Little Dream achieves far more than anyone was prepared to expect a full, rounded musical experience rather than an oldies re-run. Dream A Little Dream is, at it's worst, completely irresistible. At it's best, it is a personal triumph for Doherty. His strong voice anchored some of the most memorable and innovative North American pop music of the 1960s. He has survived with his talent and humor intact. And because his memories have provided the sound track for our memories, Dream A Little Dream is a universal and moving theatrical experience. an effective and moving piece of theatre that merges storytelling and pop music almost perfectly. The music, executed by Doherty and a terrific band is precise and dynamic. The drama performed almost exclusively by Doherty himself is warm and entertaining. (Dream A Little Dream) is, as Doherty puts it himself, the story of about what happened to us ñ all of us ñ in that crazy decade of the 60's when everything seemed to happen at once. Director Paul Ledoux resists the urge to make Dream A Little Dream a tacky nostalgia trip. Instead, he and Doherty consistently emphasize the direct, personal and concrete ramifications of one man's remarkable career. The result is a funny and surprisingly profound memoir that will appeal to anyone who ever wondered what happened to that guy who sang California Dreamin', Monday, Monday and I Saw Her Again Last Night.
EYE MAGAZINE
Joanne Huffa

For anyone interested in 60's music and culture, there's little that tops Doherty's story.
CLASSICAL 96 & 103 FM RADIO
Paula Citron

The subtitle of Dream A Little Dream is the nearly true story of The Mamas and The Papas. Original member Denny Doherty stands on stage alone in front of a projection screen and tells the inside story of the drug and alcohol fuelled fabled Sixties pop group. Behind the screen are his talented singers and musicians, but the focus is all on Doherty and his memories - the good, the bad, and the ugly - just himself, the music and a collection of brilliant images that highlight this visual autobiography. At 61, Doherty still has the chops, although he gets terrific support from Doris Mason singing the Cass Elliot parts and the rest of his terrific backup players, including Lisa MacIsaac, who looks uncannily like Michelle Phillips. Director Paul Ledoux, who co-created the piece, cleverly leaves the engaging Doherty to do his own thing, and the most moving aspect of the piece, is the fact that most of these wonderful songs, like California Dreamin' and Monday Monday, were created in a hotbed of despair. Both John Phillips and Doherty were infatuated with Michelle, and this tortured m nage trois underpinned the group's way of life, a situation not helped by the warring relationship between John Phillips and Mama Cass. It was a group that produced some of the most memorable music of the 60's under some of the most bizarre conditions. In short, Dream A Little Dream is an intimate encounter with a great artist.
THE HAMILTON SPECTATOR
Stewart Brown

Tales will be told. Names will be dropped. Mud will be slung, Doherty promises. He doesn't disappoint.
THE TORONTO SUN
Kieran Grant

Doherty spares no one, not even himself... The one figure who comes out looking pretty damn good is fourth band member Cass Elliot, a boundless, but sensible personality who loved Doherty deeply. Dream A Little Dream is ultimately a love letter to her . Doherty is a born story-teller of the true, Celtic Maritime variety, and has a nice way with puns and down home imagery. His voice, which along with Elliot's was the heart of The Mamas and Papas, now sounds like that of an old Irish crooner - warm, smoky, a bit rough, but still lilting and pretty. Singer Doris Mason, while not a sound alike, puts in a fine turn representing Elliot.
THE NEW CANADIAN
Keyton Wallace

Dream A Little Dream is a fascinating perspective ëfrom the inside' and a show that every Mamas and Papas fan or anyone who can't remember the Sixties, should see.
THE CHRONICLE HERALD
Stephen Cooke

For the most part, it's Doherty in the spotlight, recounting events with warm familiarity, like a friend telling tales over a few drinks. Onstage, Doherty is a relaxed, and entertaining raconteur. Doherty is also very funny and the show is full of hilarious moments. And of course there are the songs. It's unlikely there's a shiverless spine in the house when the familiar sound of California Dreamin' closes the first act or when those unmistakable first few bars of Monday Monday first hits the air.
GETAWAY MAGAZINE
Papa Denny Doherty stars in the funny and touching musical joined onstage by a superlative group of singers and musicians and throughout the performance, Doherty shares his unique perspective and insight of perhaps the most influential musical group of the Sixties.
THE TORONTO STAR
Richard Ouzounian

It's a gripping story and Denny Doherty sure knows how to tell it. He takes you through the ups and downs, highs and lows, ins and outs of the group's lives with a sure sense of detail and the born raconteur's skill. He's a delightful companion. And that's a good thing, because Dream A Little Dream is basically a one-man show. There's some impressive packaging, including an inventive use of projected photos and other images, all designed by David Hlynsky. An excellent five-piece band provides the live music, and the whole thing has been put together by director Paul Ledoux as an appealing package. The show's devotion to Mama Cass is touching, and you'll enjoy lots of stories you've probably never heard before, all related in high style by the wonderful Mr. Doherty. There's also some fine musicianship on display by Doris Mason and Richard Burke. If you lived through the '60s, you'll love it. If you weren't around then, here's how you can find out what it was like.